Get a glimpse of July 2023 Grabie Scrapbook club box!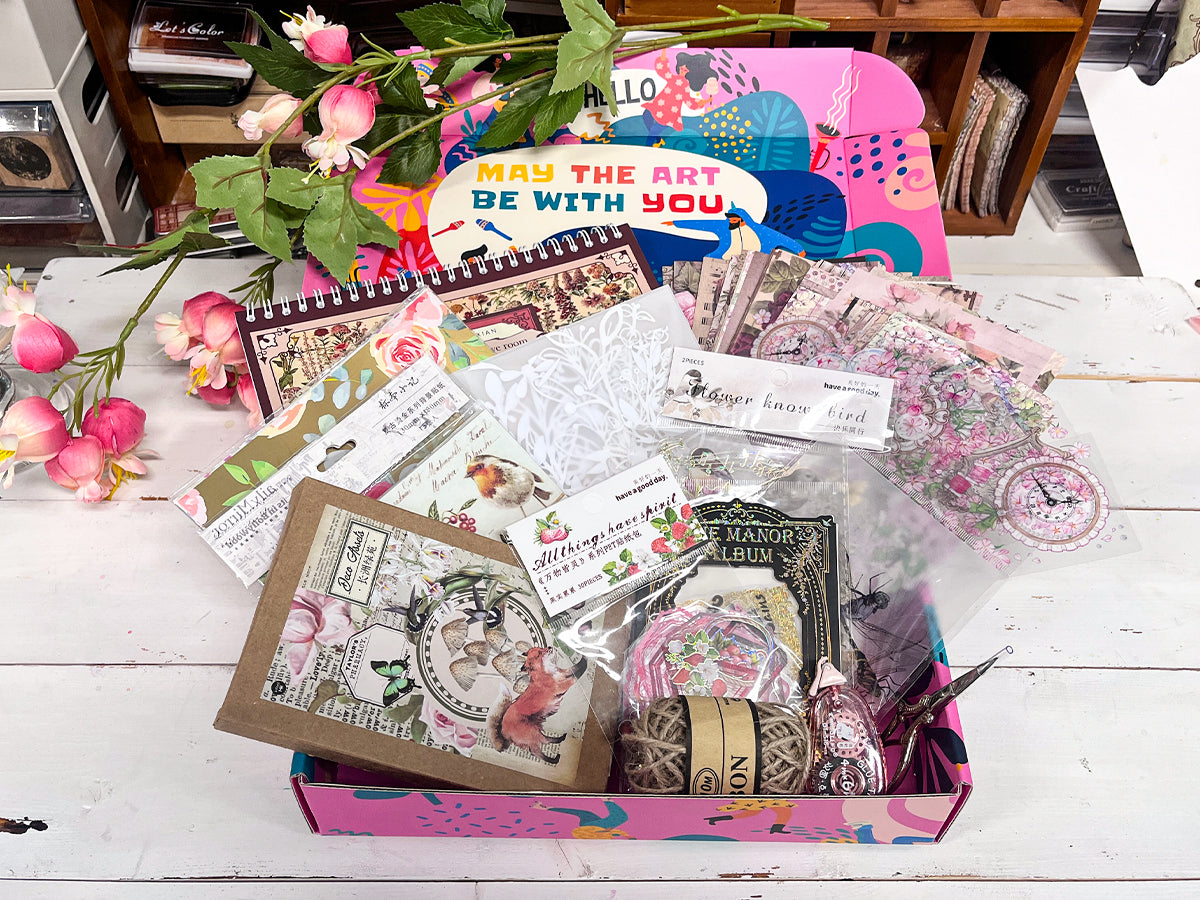 Unleash your inner artist with a sneak peek of Grabie's July 2023 Scrapbook Club box! Get ready for a fun and inspiring month with exclusive art supplies and creative challenges.
Upon opening the box, you will find:
Delve into the forest's mystique as you explore these unique papers adorned with intricate illustrations of various wildlife creatures. Let their presence transport you to a mysterious kingdom of your own creation, where imagination knows no bounds.
 An exquisite sticker book:
Filled with an abundance of botanical delights, from vibrant vegetation to graceful butterflies and whimsical mushrooms, this sticker book invites you to design your very own enchanting garden. Let your creativity bloom as you adorn your projects with these captivating natural elements.
Adorned with classical patterns, these delicate tools are perfectly sized and boast exceptional quality. Experience the joy of smooth and precise cutting as you bring your artistic visions to life. 
A washi tape with floral shape:
Everything can be diverting here! Never see a tape with floral shape? Here it is! It is especially designed to add more touches to your work. Refine your creation down to every detail by these gorgeous peonies.
Good tools are half the battle! Portable and versatile, this special tape is your secret weapon for seamless scrapbooking. With its unique roller design and diamond belt, it adds an extra dash of fun to your crafting routine.
But wait, there's more! Our scrapbook box is brimming with surprises waiting to be discovered. Are you eager to learn more about our exceptional products?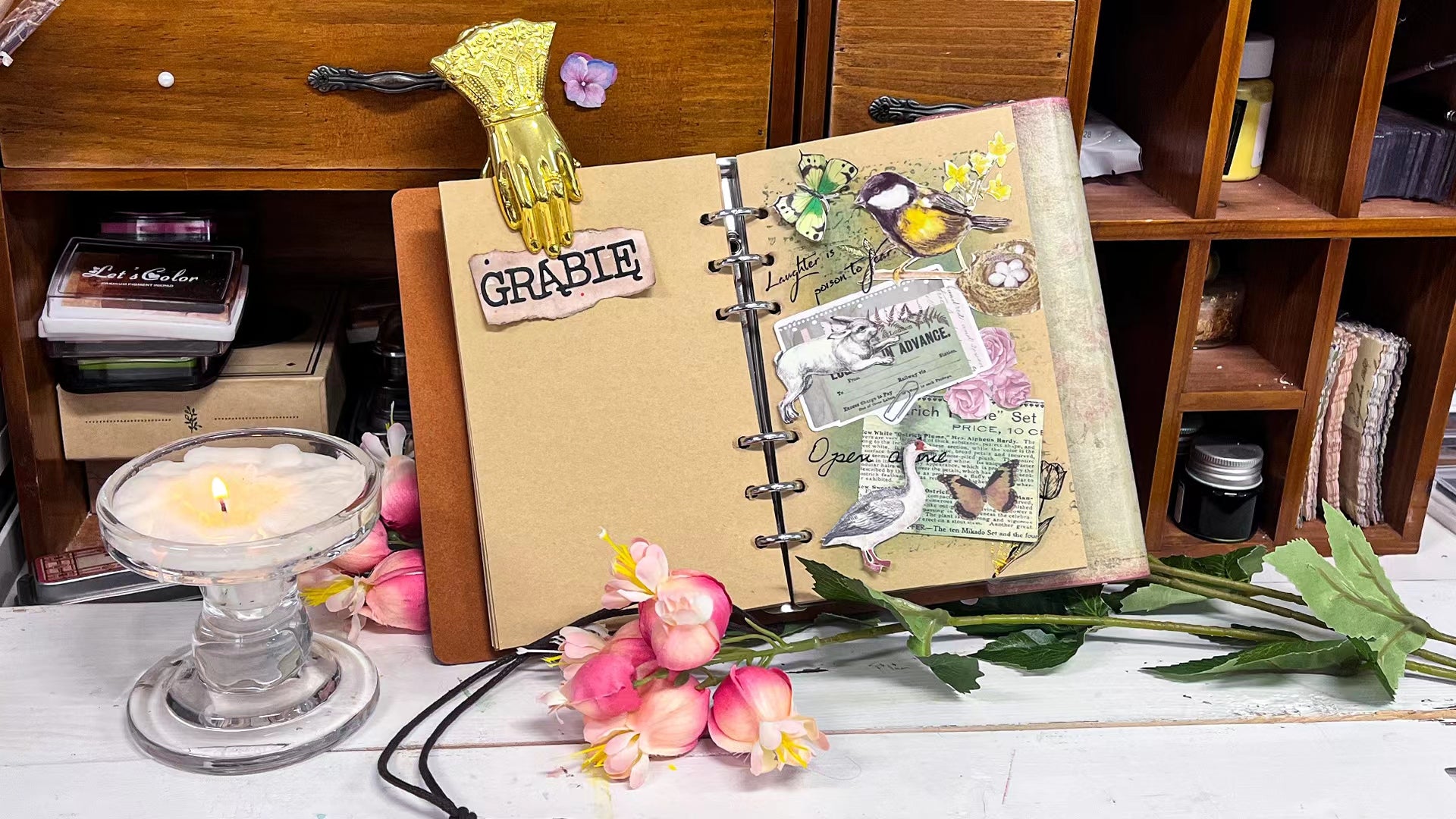 Come join us today and discover the endless possibilities that await!